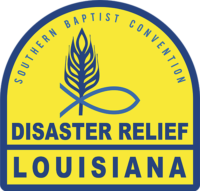 Louisiana Baptists are partnering with Send Relief and the Texas Baptist Men to provide humanitarian relief for Israel. Please support those affected with your prayers and gifts.
Who Are Louisiana Baptists?
Louisiana Baptists are a statewide association of over 1,600 Baptist churches connected through a common mission. Of course, these churches minister both separately and cooperatively to reach our common goal. We aim to help every person find help, hope and encouragement in the midst of a busy world.
Need help finding something?

Louisiana Baptists are Here for You!
Connect your church with this effort to help give Here for You maximum impact in Louisiana. When your church members see one of the spots, they need to know it's part of your efforts to reach the community. Let's give everyone in Louisiana to opportunity to say yes to Jesus!